We are seeing signs of price stabilization and some growth after the market correction of 2022! Illustra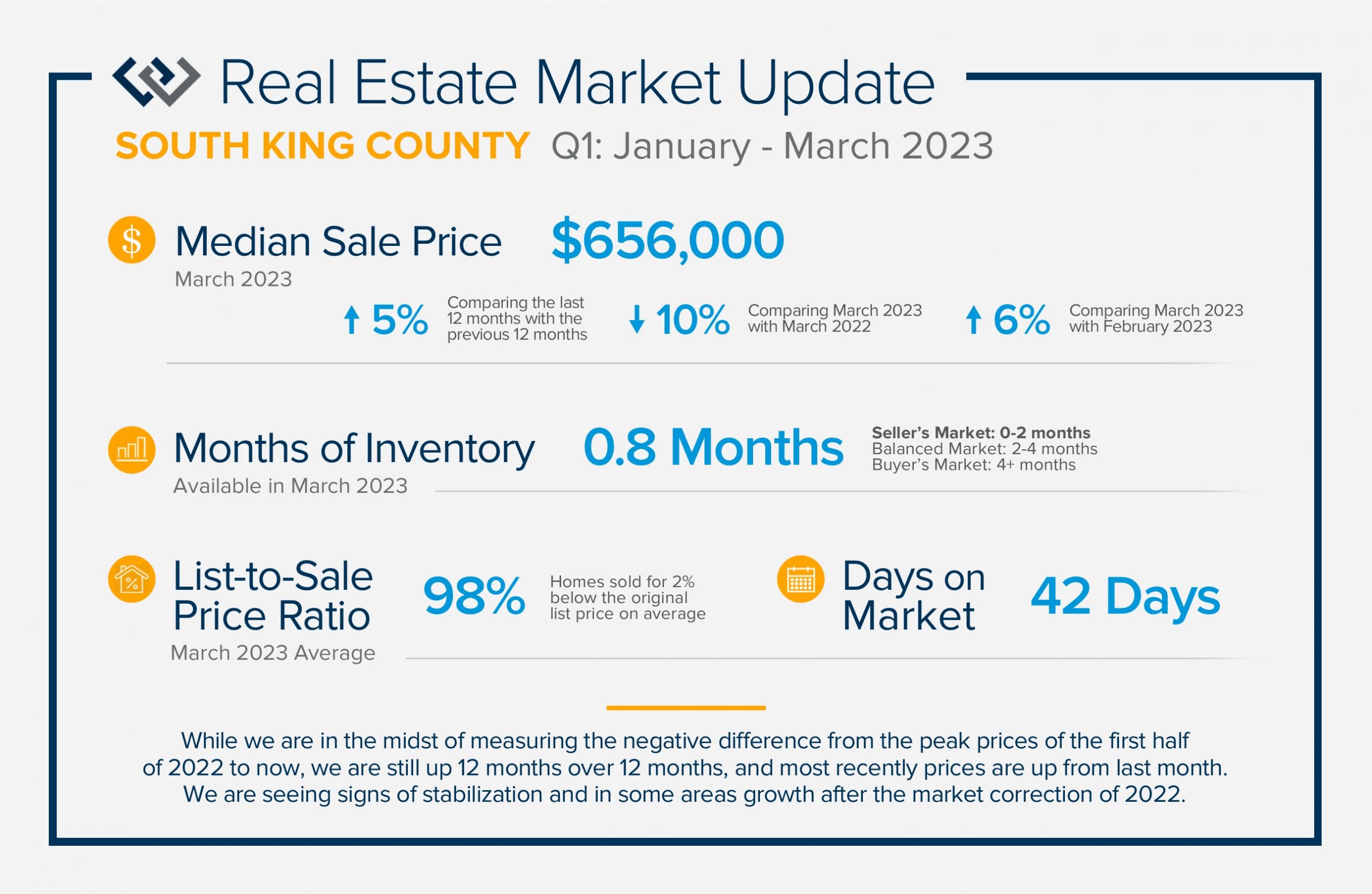 ted on the front is the up-down-up trajectory that home prices have experienced over the last year. While we are in the midst of measuring the negative difference from the peak prices of the first half of 2022 to now, we are still up 12 months over 12 months, and most recently prices are up from last month.
The correction in prices was a result of a 3-point increase in interest rates over the second half of 2022. Data shows the market has recalibrated in 2023 which has increased buyer demand as consumers have become more comfortable with the "new normal". This has caused prices to stabilize and start to grow month-over-month since January. Days on market are shrinking and sale prices are averaging closer to the list prices, and in some cases are escalating over the list price. It has been an eventful past year highlighting the importance of real-time, accurate information to help empower strong decisions. Moves are motivated by life changes, lifestyle goals, and strategic financial planning. If you or someone you know is curious about how the market relates to these needs, please reach out.