2022 was a transitional year for the real estate market that started off incredibly seller-centric and ended in balance. We started 2022 with interest rates hovering in the low 3%, peaked at 7% in late fall, and ended the year hovering in the mid 6%. This significant jump created a correction in home prices as the cost to finance a home affected affordability. Bear in mind, equity gr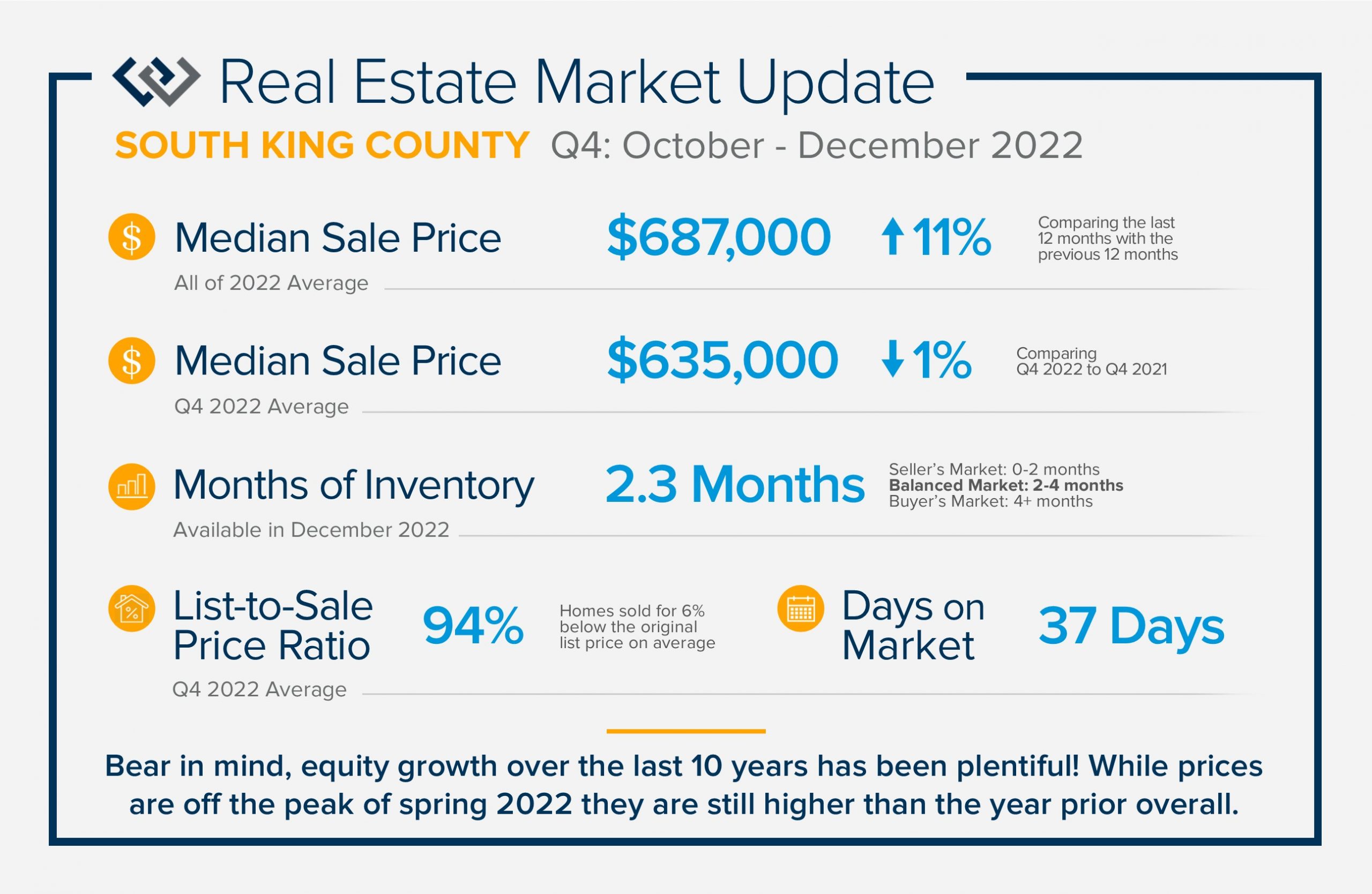 owth over the last 10 years has been plentiful! While prices are off the peak of spring 2022, they are still higher than the year prior overall. 2022 became a more traditional market with interest rates in line with historical averages, more available inventory, and the return of contract contingencies and concessions for buyers. This balance has increased days on market, highlighted the importance of accurate pricing, and made the best-prepared homes shine.
Experts anticipate rates to continue to improve throughout 2023 and buyer demand to grow. Buyers that are looking to enter the market should engage now. Price growth may be flat as we adjust to these norms and then should start to maintain historical annual appreciation rates closer to 2-5% year-over-year after years of double-digit annual growth. If you are curious about how the market affects your housing goals, please reach out. It is my goal to help keep my clients informed and empower strong decisions.