The 2022 real estate market started with a bang! We started the year with the lowest amount of available inventory we've ever seen coupled with interest rates a point lower than they are now, along with a plentiful buyer pool due to a strong job market and work-from-home influenced moves. The combination of supply and demand and low debt service created an intense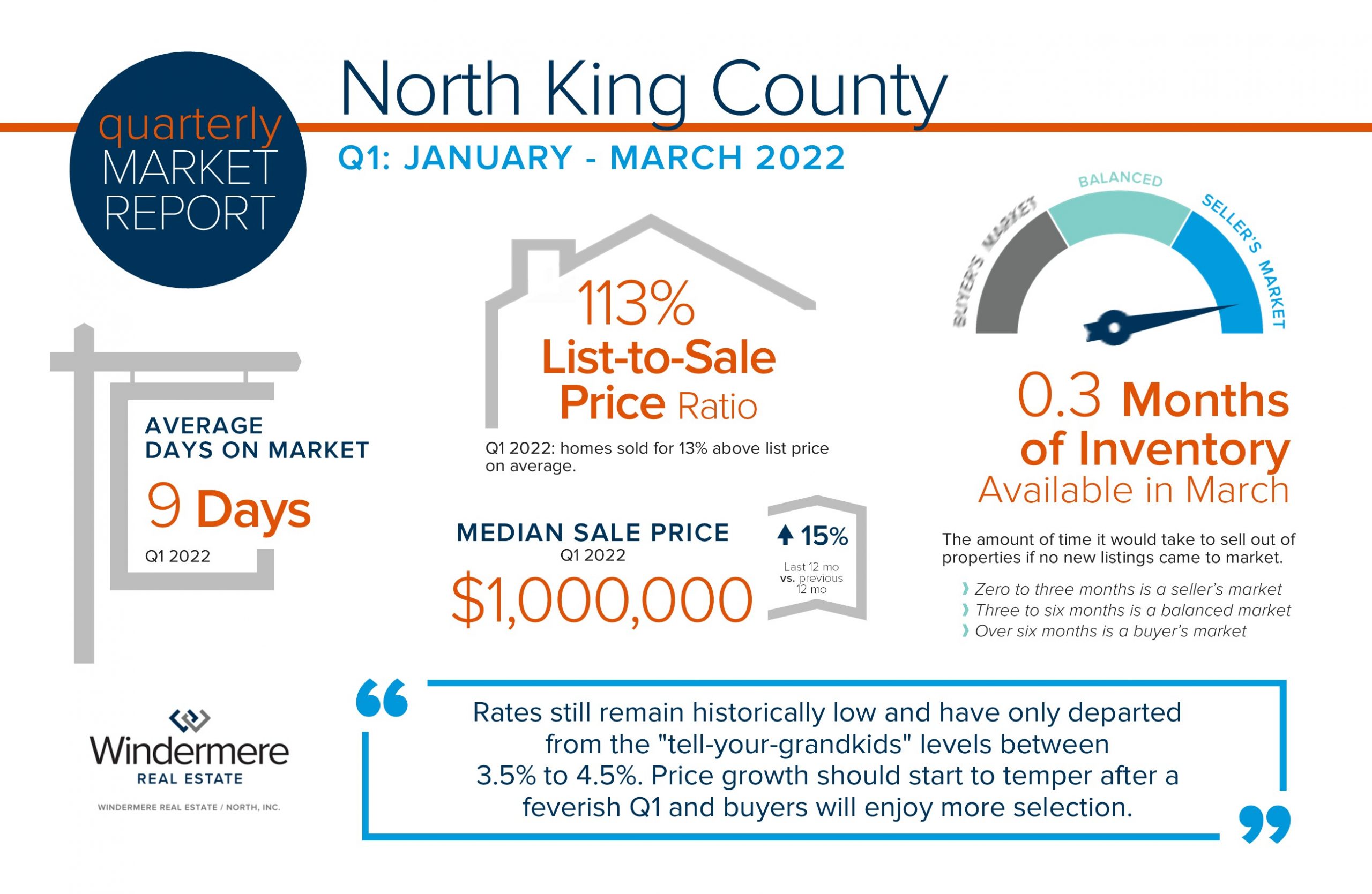 seller-centric environment which resulted in huge home price increases from January to March. This is on top of ten years of solid price growth; over 50% of homeowners in WA state have at least 50% home equity.
As we head into the spring and summer months, we anticipate seasonal increases in inventory, which will provide much-needed selection for buyers. Interest rates have increased as a tool to combat inflation, which was predicted by experts across the nation and announced by the Fed. Rates still remain historically low and have only departed from the "tell-your-grandkids" levels between 3.5% to 4.5%. Price growth should start to temper after a feverish Q1 and buyers will enjoy more selection. If you are curious about how your real estate goals match up with the market, please reach out. It is my goal to help keep my clients informed and empower strong decisions.